Your employee handbook is more than a resource of company policies and procedures. It's a valuable communication tool that provides important resources to employees and helps employers stay compliant. Here are some of the most important areas to address in your employee handbook.
WHY EMPLOYEE HANDBOOKS ARE IMPORTANT
According to a Gallup workplace study, only 6 in 10 employees understand what their employer expects from them at work. An up-to-date employee handbook can help.
An employee handbook:
Sets Expectations

.

An employee handbook outlines the expectations an employer expects from its workers and also provides answers to some of the most common questions.

Prevents Conflicts & Protects Against Potential Compliance Violations.

Not having clear workplace policies can expose your business to the risks of costly compliance violations.

Serves as a Company Resource for Onboarding

.

An employee handbook is a comprehensive source of company information and can be an effective onboarding tool for employees and new hires.

Helps to Build Trust Between Employers & Workers.

Communicating responsibilities and educating employees on their rights helps build a relationship and trust between workers and employees.
INFORMATION TO INCLUDE
Some of the most common areas to address in your employee handbook include: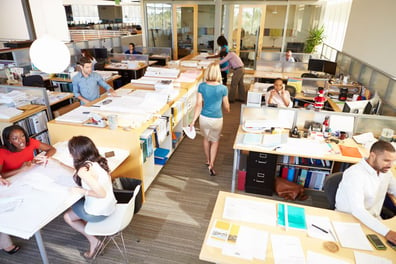 Company Overview.

Include information on the company history with a timeline of important events, company values, mission statement, company leadership team, and a list of key contacts.

Code of Conduct.

Be clear about acceptable and unacceptable behaviors and disciplinary measures. Include information about your company code of ethics, acceptable dress code, attendance requirements, notification procedures for unscheduled absences, and confidentiality requirements. For example, if an employee is consistently late to work, your handbook should be clear about the responsibilities and consequences.
Applicable Labor Laws.

Include policies outlining applicable federal, state, and local employment laws, such as EEOC, anti-discrimination, harassment, and retaliation

Antiharassment Policy.

Create a written policy on preventing harassment in the workplace. Describe examples of inappropriate behaviors and reporting procedures.
Communication Policies.

If you

provide your employees with laptops or cell phones, set clear guidelines on using company equipment. Also create guidelines for using company email and the internet and clarify personal use of social media during working hours.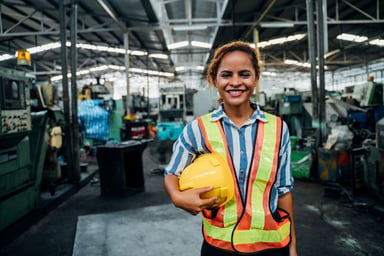 Employee Benefits & Perks.

Your employee benefits package may include health insurance, life insurance, Workers' Compensation coverage, training opportunities, educational assistance perks, education reimbursement, wellness programs, and mental health services.

Employment Classification Information.

An employee's classification can determine eligibility for health insurance benefits and overtime pay. Ensure your employees are correctly classified for the work performed according to the Department of Labor guidelines - such as full-time, part-time, exempt, or non-exempt, seasonal, and temporary.
Compensation Policies.

Include a payday schedule, details about the payroll deduction process, policies for overtime work, details on available perks, bonus structures, and information regarding referral fees for adding new business. Also include information about performance reviews and types of pay increases.

Travel & Expense Report Policies.

Include information about travel policies, recordkeeping, reimbursement procedures, per diems, approval requirements, and reporting deadlines.

Paid Time-off and Leave Policies.

Make sure your leave policies include any updates required by federal, state, and local laws, such as sick leave and family leave. In addition, include information about eligibility, how to qualify, benefits, and whether the leave is paid or unpaid. Also, include a list of paid

annual holidays and company-specific time off. For example, paid time off for participation in community service activities.

Safety Policies.

As we continue to work through an active pandemic, laws for safety requirements will continue to change. Include written policies that address areas such as mask guidelines, social distancing, as well as other safety measures applicable to your business and workplace. Make sure that all of your policies are also current with OSHA standards, federal, state, and local laws, as well as other industry requirements.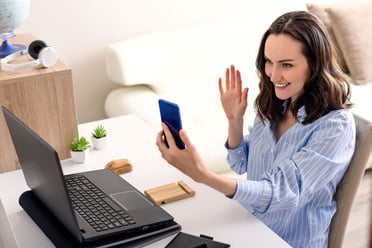 Remote Work Policies. Provide application process for remote work and procedures for transferring from the workplace to working remotely. Address such areas as timekeeping, confidentiality, remote workplace safety, company property, and productivity, for example.
Specifics on Reasonable Accommodations. Include information about reasonable accommodations under the Americans with Disabilities Act and Title VII of the Civil Rights Act. Note that some states have laws that require accommodations in additional circumstances, such as pregnancy.

Resignation & Termination Procedures.

Include information about the process and procedures for leaving the company, such as resignation and termination procedures.

Crisis & Emergency Procedures.

Provide information about preparation for certain types of emergencies, company procedures, medical services, training, resources, and internal contacts.

If Applicable, Create Multi-State Versions.

State and local employment laws can vary. If you have employees working in other states, you may need to develop a state-specific version that addresses such areas as state-level paid-leave requirements, accommodation requests, remote work mandates, and Covid-related safety requirements. Multi-state versions of employee handbooks must comply with the labor laws and regulations governed by the state where all of your employees are working and not just where your business is based.

Include An Employee Signature Page for Compliance Purposes

.

Require employees to sign a statement that confirms that the employee has received, reviewed, and agreed to all of the contents included in the employee handbook. File a copy of the acknowledgment in the employee's personnel records.
▶️ ▶️ READ MORE: Causes Driving the Labor Shortage
NEED HELP? These are just some of the essential components of most employee handbooks. Depending on the type, size, location of your business, your handbook may include additional policies and procedures. We can help. Because employment laws and new regulations are complex and constantly changing, this is an area where a business of all sizes can benefit from the help of a certified Professional Employment Organization (PEO), like Propel HR. From reviewing your current employee handbook for potential compliance issues, customizing policies and procedures that are specific to your business, to creating state versions where you have employees working, we can create an employee handbook that's compliant and right for your business. We do all this and more.
PLEASE NOTE: This information is for general reference purposes only. Because laws and regulations are constantly changing, please check with the appropriate organizations or government agencies for the latest information and consult your employment attorney and/or benefits advisor regarding your responsibilities. In addition, your company may be exempt from certain requirements and/or be subject to different requirements under the laws of your state.
About Propel HR. Propel HR is an IRS-certified PEO that has been a leading provider of human resources and payroll solutions for more than 25 years. Propel partners with small to midsized businesses to manage payroll, employee benefits, compliance and risks, and other HR functions in a way that maximizes efficiency and reduces costs. Visit our new website at www.propelhr.com.