Ahh, summer. The time of year when we all feel more like a child. Just the word – summer – evokes memories of a vacation, and a break from our regular responsibilities. The days are longer, and the pace is slower. Even at work, people seem more relaxed and less stressed. Vacation schedules dictate deadlines, dress codes loosen, and the mood in the office lightens.

Don't you wish your workplace could feel that way all year long?
But the first day of school brings dread, excitement and a quick readjustment not only for students, but also for the business world. Morning traffic is heavier and commute times are longer. Conversations switch from family vacation plans to weekend soccer schedules and college football games. Back-to-school sales inspire office workers to take advantage of new planners, notebooks, and office supplies. The outside air is crisp, and we revive projects that had been on hold over the summer months. By September, adults everywhere are leaning into their work and planning for the months ahead. There is a sense of excitement and renewed purpose.
READ MORE: 4 HR Services to Outsource Now
However, if you are a small business owner or a leader in a small to mid-sized company, September may feel like it is time to play catch-up. Turns out HR compliance issues did not go on summer vacation.
Does your September to-do list include some of these nagging items?
The employee handbook still needs to be updated.
E-Verify submissions need to be completed.
Unemployment notifications need to be researched.
The Health insurance plan is up for renewal next month and a decision is required within a week.
Hiring new employees is still a priority but there is not enough time to conduct interviews.
Performance reviews are three months behind.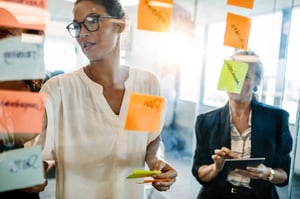 None of these things have anything to do with building your business. You begin to curse summer and wish that you had never even taken a vacation with your family. An executive at a small to mid-sized business spends approximately 16 hours per week on administrative HR tasks. That is two full days dealing with HR tasks, such as payroll, compliance, and paperwork. This does not include the time devoted to managing employee relations. No wonder the end of summer is stressful. You are not only behind on your core strategic business initiative, but you have fallen behind on critical administrative work.
READ MORE: How to Get Back to Your Passion
So what's the key to an endless summer for your business?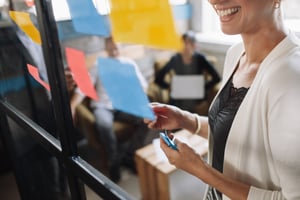 Consider outsourcing your HR needs to a company that has built their entire business model around payroll, benefits, and comprehensive human resources services. Professional Employer Organizations (PEO) were created to help small businesses by providing outsourced HR services. By taking care of the administrative burdens, small businesses can focus on their core business. You have a passion to do what you do, to take care of your clients, and to grow your business. But the administrative burdens of payroll and human resources are time-consuming, expensive, and confusing.
It's time to relax and explore a partnership with a trusted IRS-certified PEO. We've created an in-depth Small Business Guide to Choosing the Right PEO to help you save time and maximize your company's growth. You might even feel like it's summer all year long.