Here are some practical steps to foster collaborative leadership.
In a society that celebrates individualism, it is easy to overlook the immense value of leading collaboratively. As a young female leader trying to compete in a male-dominated world, I was also duped into believing the myth of individual success and solo thinking. I felt I needed to solve problems by myself and chart a solo strategy rather than lean on the team for valuable input and feedback. Over the years, I realized the folly of solo thinking, and now I try to lead more collaboratively.
➡️➡️Read More: The Business Wisdom of Ted Lasso
There is great value in having time alone in your thoughts to devise plans, solutions, and ideas. But when a single person makes decisions and drives projects without seeking input or feedback, there can be negative impacts. One person has only a limited perspective and may not be able to see the whole forest for the trees. Plus, solo thinking can slow progress as capacity and expertise are limited. Without collaboration, individuals may become entrenched in their own ideas and may resist change, therefore stifling innovation and growth. Solitary leadership is an unsustainable long-term model, creating stress and burnout for the individual.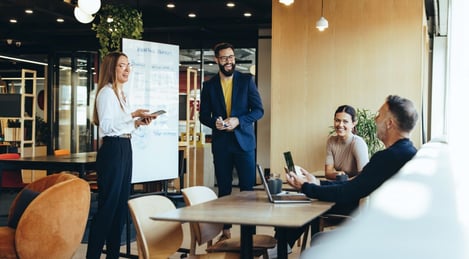 On the other hand, collaborative leadership brings diverse perspectives to problem-solving, which can lead to more well-rounded solutions. When you brainstorm with a team instead of solo, there is a greater opportunity for enhanced creativity and innovation. Plus, decision-making can be more comprehensive as the team weighs the pros and cons, analyzes risks, and determines the ROI instead of the individual. Information, as well as responsibility, is shared, and no one "owns" the project.
4 Practical Steps to Foster Collaborative Leadership
Create A Culture of Inclusivity. Encourage open communication and ensure that all team members feel heard and valued. Foster an environment where diverse perspectives are celebrated. Hire with this goal in mind and recruit talent with varied experiences and perspectives.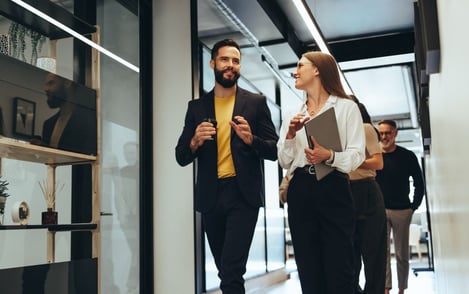 Establish Horizontal Teams and Meetings. Break down silos and traditional vertical lines of authority. Involve the entire team in brainstorming sessions and reap the benefits when ideas flow from side to side instead of top to bottom. However, be careful not to meet just for meeting's sake and have people work on solutions on their own or in smaller teams to prepare for larger meetings. Look for ways to encourage ideas from more introverted team members who might not speak up in large meetings. Establish goals, objectives, and time limits for brainstorming. Also, use technology such as Slack, Teams, or other collaboration tools.
Be An Intentional Connector. Connectors are the facilitators of collaboration. As a collaborative leader, it is imperative to build bridges within your organization as well as tap into networks with vendors, clients, competitors, and greater social and professional groups. Use every opportunity to grow your network and connect with people. Who knows, a random coffee on a Tuesday morning may be the key to solving a problem your team has been struggling with for months.
➡️➡️Read More: The Value of Walking A Mile
Destigmatize Failure. Instead of penalizing mistakes, use them as teaching opportunities. To truly foster innovation, people can't be afraid to try new things. Set up guardrails so that the important and necessary tasks are not negatively impacted, and then step aside to watch creativity and innovation succeed.
In a business environment of constant change and increased complexity, the value of leading collaboratively cannot be overstated. By fostering a culture of collaboration and embracing diverse perspectives, leaders can tap into the collective intelligence of their teams, drive innovation, and enhance employee engagement. Breaking free from solo thinking is not only beneficial for organizations but also for the well-being of individuals. Collaboration provides a "we" mentality instead of a "me" mindset. The change in this mindset breaks down silos and creates a culture of connection. Trust me; no one succeeds alone. Lean on your team, and together, you will achieve great success.
About Propel HR President Lee Yarborough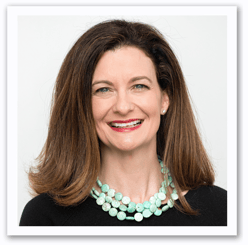 "My father, Braxton Cutchin, and I founded the company in 1996. After being in the PEO and HR world for 25 years, I have experienced firsthand the value we can provide to both clients and employees. It is truly a win for all parties. I'm proud to have helped establish Propel HR as an industry forerunner in the Southeast. There is nothing I love more than receiving phone calls from clients who seek my advice as a trusted advisor. This is a business where I feel that I can help others, and that is important to my own value."
-- Lee Yarborough, President, Propel HR
🎧Learn more about Lee's experience starting Propel with her father, her work on Women in NAPEO & NextGen, and the importance of having the "freedom to fail." Listen HERE on Spotify or search People Pat Meets, where you get your podcasts.
Active in many professional and community organizations, Lee recently served as Chair of the Board of Directors of the National Association of Professional Employer Organizations (NAPEO). As NAPEO Chair, Lee focused on diversity and initiatives to deepen member relations. Under her leadership, she formed Women in NAPEO (WIN), a networking group designed to engage, empower, and encourage women working in the PEO industry. On the local level, Lee also served as the Chair of NAPEO's Carolinas Leadership Council for more than a decade. In 2015, she was named a Fellow of the eleventh class of the Liberty Fellowship Program and a member of the Aspen Global Leadership Network.
An advocate for public education, Lee has served on the executive board as Chair of Public Education Partners and is the founder and director of Read Up Greenville, a young adult and middle grades book festival in downtown Greenville, SC.
When she breaks from board meetings, client visits, and networking, most likely, you will find Lee reading, camping, or spending time with her family. She also enjoys volunteering at her church and staying involved with her children's schools.
About Propel HR. Propel HR is an IRS-certified PEO that has been a leading provider of human resources and payroll solutions for more than 25 years. Propel partners with small to midsized businesses to manage payroll, employee benefits, compliance and risks, and other HR functions in a way that maximizes efficiency and reduces costs. Visit our new website at www.propelhr.com.