While the impact of the Dobbs decision continues to evolve, there are important areas that may affect your business, such as health insurance plans, employee benefits, and workplace policies. Here's what employers need to know.
The Dobbs Decision
On July 24, 2022, the U.S. Supreme Court issued its final decision in Dobbs v. Jackson Women's Health Organization which overturned Roe v. Wade. The final ruling in this landmark case brings an end to the protection of abortion rights under federal law. However, it doesn't make having an abortion illegal. The decision shifts the power to individual states to develop, regulate and enforce abortion laws.
How the Dobbs Decision Impacts Employers
Health Insurance Coverage. Under Title VII of the Civil Rights Act of 1964, employers that offer health insurance are not required to pay for coverage of abortions with the exceptions associated with endangering the mother's life or medical complications.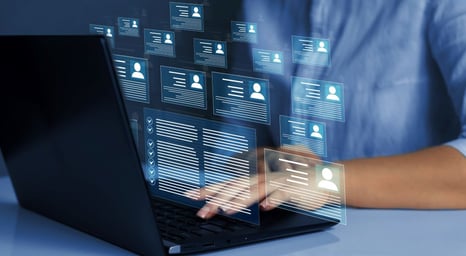 As states begin to enforce laws or requirements that restrict access to abortion-related services, employers that provide health insurance to employees and covered dependents should understand how coverage of abortions and reproductive-related healthcare services may be affected. Existing state laws may put employers at risk if they implement policies to assist employees seeking an abortion or even continue to cover abortions under their group health plan. For employers operating in multiple states, the legal risks are compounded. Multi-state employers will have to navigate a complex set of different rules affecting abortion coverage, depending on where covered employees and dependents live, work, and receive healthcare services.
Travel Benefits and Covered Expenses. According to a recent Society of Human Resource Management (SHRM) Research Institute survey, some companies are considering adding coverage of travel expenses to obtain medical procedures—including abortions.
In general, travel benefits for medical care are typically included in group health plans and can be provided tax-free up to certain limitations. Employers who want to integrate the travel benefit within their current group health plan or offer it outside of their plan should be aware of potential compliance requirements related to the Affordable Care Act (ACA) and ERISA, as well as legal and privacy issues.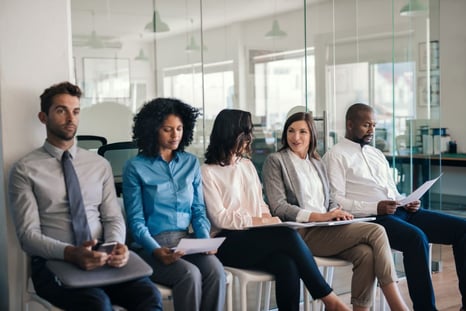 Recruitment Efforts. The ability to cover travel-related expenses for abortion services and care may also have an effect on future recruitment efforts. According to the SHRM study, employers surveyed said that covering travel-related expenses would enhance the ability to compete for talent. In addition, nearly one-quarter of businesses said that offering an HSA for travel-related expenses for abortion services and reproductive health care in another state would also enhance their ability to compete for talent.
Additional Benefit Plans. In states where abortion services are banned or limited, employers should consider how employees, and their covered dependents, may use other benefits programs or may need different types of benefits long-term, such as child-care support and adoption counseling.
➡️➡️Read More: Your HR Checklist for Q3 is Here
Job-Protected Leave. Although Title VII and the Pregnancy Discrimination Act (ADA) protect workers from employment discrimination based on their decision to have or not to have an abortion, there may be additional issues associated with taking time off to travel to another state for abortion-related care.
Under Title VII, employers are not required to provide pregnancy-related leave unless it also provides leave for other temporary illnesses or family obligations. However, in certain circumstances, workers are allowed to take job-protected leave as a reasonable accommodation under federal law, and in some states, additional protection may also be available.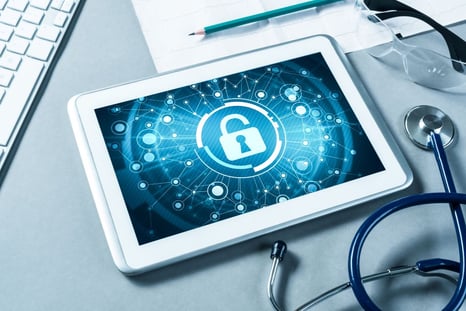 Privacy Laws. The ruling presents many privacy issues and HR teams should be familiar with applicable state and federal privacy laws. Federal laws, such as the Americans with Disabilities Act (ADA) and the Health Insurance Portability and Accountability Act (HIPAA), protect the confidentiality of medical information and still apply.
Under the ADA, employers are required to maintain all employee medical information, including abortion-related information, as confidential medical records. In addition, HIPPA requires employers to protect the confidentiality of medical information provided by a group health plan.
Digital Surveillance. Employers should also prepare for a potential increase in digital surveillance, from law enforcement and advertisers, for example. Also, note that data privacy laws, including data retention policies, can vary from state to state.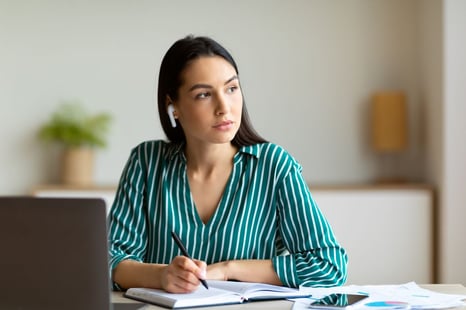 Employee Morale. There are many conflicting emotions surrounding the Dobbs decision, and employers should expect an impact on employee morale. Be mindful of how your employees may be handling the situation.
Regardless of your benefit decisions, be proactive in communicating to your employees. Make sure your employees understand how to access and use the benefits provided in your Employee Assistance Program (EAP) as well as other resources available for support and confidential counseling.
Stay Up to Date
Your HR teams are likely to face a number of challenges in the days ahead. As of July 1, 2022, abortion is legal in 27 states and Washington, D.C. Stay current with any changes in abortion-related health coverage relative to the applicable laws in your state and in the states where your employees are working. Before making any adjustments to your health insurance plan, employee benefits, and other workplace policies, it's important to seek guidance from your legal counsel and benefits advisor to determine how applicable federal and state laws may affect your business.
PLEASE NOTE: This information is for general reference purposes only. Please check with the appropriate organizations or government agencies for the latest information and consult your employment attorney and/or benefits advisor regarding your responsibilities. In addition, your company may be exempt from certain requirements and/or be subject to different requirements under the laws of your state. (Updated July 14, 2022)
About Propel HR. Propel HR is an IRS-certified PEO that has been a leading provider of human resources and payroll solutions for more than 25 years. Propel partners with small to midsized businesses to manage payroll, employee benefits, compliance and risks, and other HR functions in a way that maximizes efficiency and reduces costs. Visit our new website at www.propelhr.com.