Human resources plays an important role in cost-efficiency—beginning with their own department. Here are a few important areas where HR can can help reduce costs and save money.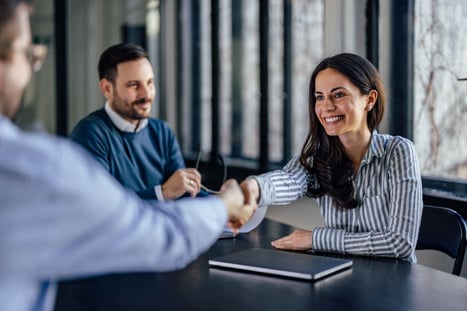 Recruitment and Retention. Finding and keeping top talent is an ongoing challenge, especially in a tight labor market. Research shows that losing an employee can cost 1.5 to 2 times their salary depending on experience, position, industry, and location, etc. To keep costs under control, HR professionals are turning to new strategies to fill critical skills gaps.
One way employers are filling open positions is by identifying the skills already on staff. This can include giving current employees additional roles and responsibilities, offering relocation, or taking advantage of temporary support. It's a strategy that helps employers reduce costs in terms of the time, money, and resources required to add full-time positions.
➡️➡️ READ MORE: How Quiet Hiring Benefits Employees & Employers
When it comes to reducing costs, finding skilled workers is as important as keeping the staff you already have. It's estimated that losing an employee can cost a company 1.5 to 2 times the employee's salary. And the cost varies depending on a number of factors, such as position, level, location, etc. Making investment in retention efforts and creating a positive company culture will make workers want to stick around long-term.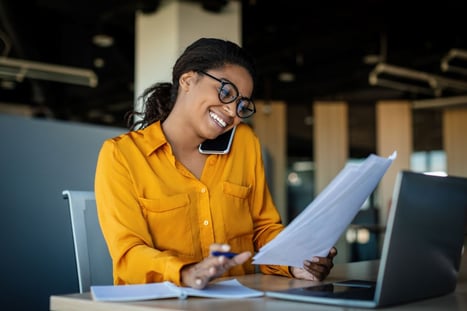 Employee Health Plans and Benefits. A top-notch benefits package plays a key role in attracting and keeping top talent. However, for many small businesses, offering high-quality-quality benefits is too expensive to consider.
One way to lower health plan costs and enhance employee benefits at the same time is with the help of a Professional Employer Organization (PEO). Because of a PEO's ability to group employees of small businesses into one larger pool as a way to negotiate better health plans at lower rates, employers are able to offer top-rated health insurance plans and high-quality benefits packages similar to those only available to large corporations.
Workplace Risks and Legal Compliance. Even if you have a dedicated HR employee on staff, staying current with the growing number of new employment laws and changing reporting deadlines required for your small business to stay compliant can be challenging. In addition to federal requirements, many state and local governments have their own rules -- which makes compliance even more complex, especially if you have employees working in different states. With so many responsibilities, it's easy to see how small businesses can be hit with a number of unexpected costs.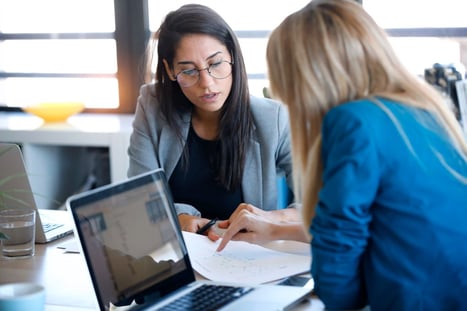 HR Administration. From regulatory reporting, record-keeping, and frequently changing filing deadlines for state, federal, and local tax compliance, your HR team may be spending a lot of time chasing paperwork. Finding ways to cut inefficiencies, reduce basic HR administrative tasks, and streamline your HR processes not only saves time but also saves money.
➡️➡️READ MORE: Quiet Quitting: What Employers Need to Know
One Solution. Outsourcing offers many advantages and can positively impact your bottom line. It's a cost-effective way to immediately access resources and new innovative tools and gain valuable industry expertise. Because you pay for only the services you need, the cost to outsource is often less than the cost of hiring additional full-time staff. For example, outsourcing human resources to a PEO can help with the demands of time-consuming day-to-day HR-related tasks so you can spend more time on your business. Studies show that employers that partner with a PEO experience a 21% savings on HR administration.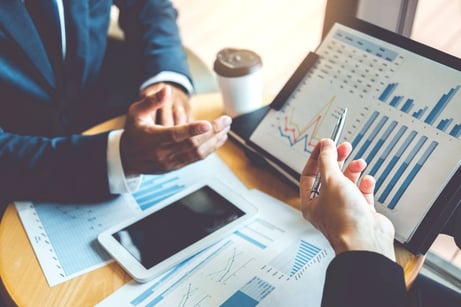 In addition, a PEO can provide guidance on cost-cutting decisions and ways to make your processes more efficient. According to a study conducted by the National Association of Professional Employer Organizations (NAPEO), PEOs provide access to more HR services at a cost that is close to $450 lower per employee compared to companies that manage their HR services in-house.
Making Small Changes to Save Big
Faced with a shortage of skilled workers and an economic downturn, many small businesses are tightening their budgets and looking at areas and services where they can cut costs in a way that doesn't affect business outcomes.
From access to better benefits, compliance protection, and expert guidance on improving HR efficiency, the advantages of a certified PEO, like Propel HR, mean controlling costs, reducing expenses, and leveraging the money saved.
Are you ready to save? Learn how Propel HR helped one company save more than $97,000 a year just by making a few adjustments in payroll, reducing workplace compliance risks, and switching to Propel HR's Master Health Plan. Contact us at (800) 446-6567, to see how we can help you save too.
About Propel HR. Propel HR is an IRS-certified PEO that has been a leading provider of human resources and payroll solutions for 25 years. Propel partners with small to midsized businesses to manage payroll, employee benefits, compliance and risks, and other HR functions in a way that maximizes efficiency and reduces costs. Visit our new website at www.propelhr.com.