From record-keeping, regulatory reporting, mandatory employee training, and filing deadlines for state, federal, and local tax compliance, the HR responsibilities of small businesses continue to grow. Here are some of the most important HR-related tasks to address as we head into the second quarter of 2022.
PAYROLL & TAX
Plan Now for Seasonal Hires. Spring is a good time to target soon-to-be college graduates before they enter the job market, especially for positions that are difficult to fill. Second quarter is also high season for hiring candidates in the construction, hospitality, and tourism industries, as well as additional staff to support gaps during summer vacation months.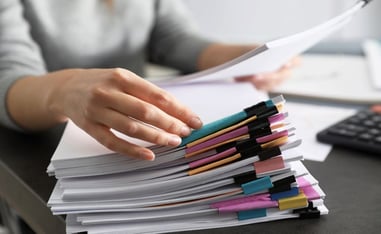 Review Record-keeping Requirements for Small Businesses. Depending on the action, expense and event recorded, the IRS recommends that small business owners should keep records for three years and employment tax documents for four years.
Verify Employee Classifications and New DOL Guidelines. An employee's classification can be a determining factor eligibility for health insurance benefits and overtime pay. Ensure your employees are correctly classified for the work performed according to the Department of Labor (DOL) guidelines - such as full-time, part-time, exempt, non-exempt, seasonal, and temporary.
COMPLIANCE
Prepare for EEO-1 Component 1 Data Collection. The EEO-1 Component 1 report is a mandatory annual data collection that requires applicable employers to submit demographic workforce data, including data by race/ethnicity, sex, and job categories.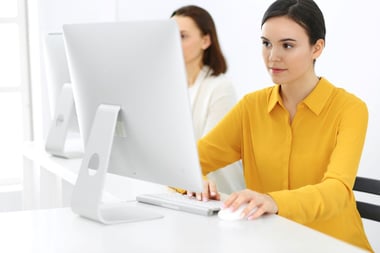 The filing by eligible employers of the 2021 EEO-1 Component 1 data collection is tentatively scheduled to open April 12, 2022. The tentative deadline to file the 2021 EEO-1 Component 1 Report is May 17, 2022. Check the EEOC website for additional updates.
Review New EEOC Employment Discrimination Updates. The U.S. Equal Employment Opportunity Commission (EEOC) updated its federal discrimination law guidelines to address workers and candidates with caretaking responsibilities.
Audit I-9 Files and Update Expired List B Documents. Beginning May 1, 2022, employers will no longer be able to accept expired List B documents. Employers are required to update the I-9s of current employees who presented expired List B documents between May 1, 2020, and April 30, 2022. The deadline to update I-9 forms is July 31, 2022.
BENEFITS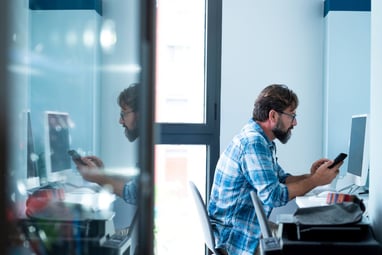 Review Your Workers' Compensation Policy. During the pandemic, many companies allowed their employees to work remotely. If you have remote workers, there may be important areas to consider such as new state laws to learn, different required labor posters and changes to Workers' Comp insurance. If you plan to continue this practice, contact your Workers' Comp broker to determine if adjustments are needed to cover additional exposure for remote workers.
GENERAL HR
Review Succession and Performance Plans. Succession and performance plans prepare your business during transitions in leadership. It's also a good opportunity to identify, train, and prepare those employees for future leadership roles.
NEED HELP?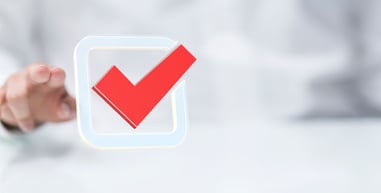 Depending on your business and industry, your HR Checklist may be different and even more complex. If you need help, give us a call at (800) 446-6567 or to learn more, visit www.propelhr.com.
▶️Download your free HR Checklist for Q2 2022 HERE.
PLEASE NOTE: This information is for general reference purposes only. Because laws, regulations, and filing deadlines are likely to change, please check with the appropriate organizations or government agencies for the latest information and consult your employment attorney and/or benefits advisor regarding your responsibilities. In addition, your business may be exempt from certain requirements and/or be subject to different requirements under the laws of your state (Updated April 6, 2022).
About Propel HR. Propel HR is an IRS-certified PEO that has been a leading provider of human resources and payroll solutions for more than 25 years. Propel partners with small to midsized businesses to manage payroll, employee benefits, compliance and risks, and other HR functions in a way that maximizes efficiency and reduces costs. Visit our new website at www.propelhr.com.