One of my favorite Christmas stories is A Christmas Carol by Charles Dickens. The story takes place on Christmas Eve when Ebenezer Scrooge is visited by three spirits, the Ghosts of Christmas Past, Present, and Future. Scrooge is a miserly man who dislikes Christmas. The ghosts visit him throughout the night to show him how his greedy actions affect his life and others as well. After a night of disturbing apparitions, Scrooge wakes up a changed man and begins to embody the true spirit of Christmas.
I love the transformative power of this story. The holidays are a perfect time to reflect on the past, embrace the present, and plan the future. Personally, I take time each December to write a Christmas letter. It allows me a chance to reflect on the year and put both blessings and hardships into proper perspective.
However, when it comes to my business, I tend to plan and reflect in a more business-like approach with budgets, annual goals, and planning sessions. It is not as introspective as I view my personal life. This year, I am inspired by Ebenezer and have thought about what the Ghosts of Business Past, Present, and Future might teach me.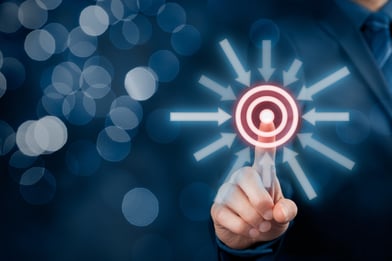 The Ghost of Business Past would have lots to share with me. In my career, I have made plenty of mistakes and had my share of success too. There are many lessons to be learned from the past. However, I think the overall message to me would be to stay engaged and focused on the goal. As a leader, when I am not engaged, things seem to slow down or get off track. It is my job to keep the team motivated and on task. I also notice that when I am preoccupied with other things, I do not make decisions timely and I do not follow my instinct as well.
The Ghost of Business Present would celebrate the people of Propel HR. Right now, we have the strongest team we have ever had. There have been many lessons learned on how to put together a strong staff and I know I will continue to learn. It is important to focus on the value of each employee and be willing to pay for talent as needed. As Good to Great author, Jim Collins, explains, success is more than having the right people on the bus, they need to be in the right seats. It is best to invest time and resources during the hiring process with multiple interview formats and assessments and build a culture of learning and support. My business is affected by many things outside of my control such as technology, insurance, and rising costs, however, I strongly believe that people still conduct business with people they like, admire and trust. That is why the people of Propel HR are our greatest asset.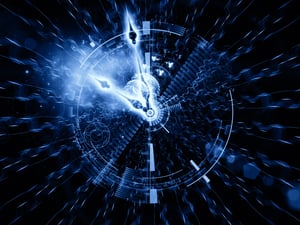 What would the Ghost of Business Future tell me? As much as we plan with budgets, lists, and metrics, our goals do not always turn out the way we project. When I think about what my company's future holds, I see two possibilities. Like Scrooge, I must look at the past and present to help determine the future. If I continue to stay the same, I will continue to get the same results. I want to grow the business, innovate HR, and use the resources to give back to the community. To do this, I must be engaged and focused on the future. I must surround myself with smart individuals who can take the company to the next level. I must celebrate wins and learn from mistakes.
This holiday season, A Christmas Carol will serve as my guide to reflect personally and professionally. And my holiday greeting to all will be the same as Tiny Tim's, "God bless us, every one!"