Trust is at the foundation of every business. From employees, customers, vendors, to your brand, trust forms the basis of relationships and is the key to success.
But in a time when it's becoming more challenging to trust, why should you trust a PEO?
Here are a few reasons.
IRS Certification
PEOs provide services to between 156,000 and 180,000 small and mid-size businesses, employing between 2.7 and 3.4 million people. But not all PEOs are alike.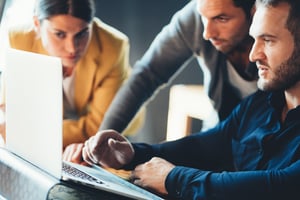 In 2014, new legislation raised the standards for PEOs and required the IRS to develop a certification program. To receive IRS certification, a PEO must prove it is financially sound. It must provide documentation of positive working capital, complete a thorough background check, and agree to a series of follow up audits. Once certified, the PEO receives a CPEO designation and has the authority to collect and pay federal employment taxes.
READ MORE: Propel HR was one of the first IRS-certified PEOs in the country.
Understanding how certification makes a difference and can affect your business is important to stay compliant. In a PEO arrangement, both the PEO and the business share liability. Certification provides another level of added protection. In the CPEO arrangement, if something goes wrong, the CPEO is responsible, not the business. That's why working with an IRS-certified PEO raises the level of trust.
HR Expertise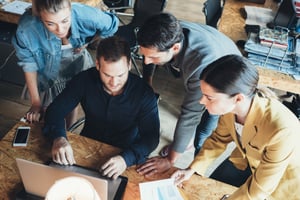 PEOs provide access to a team of HR experts who are knowledgeable and up-to-date on employment laws and changing regulations. PEO professionals guide and educate (not just inform) businesses on ways to reduce exposure to the risks associated with federal, state, and local tax compliance, provides guidance on how to address compliance requirements, as well as HR compliance issues related to drug tests, Form I-9 and E-Verify procedures, and highly-regulated background checks.
In addition, a trusted PEO is supported by a wealth of industry knowledge as a member of the National Association of Professional Employer Organizations (NAPEO) and is required to adhere to a code of ethics. Formed in 1984, the NAPEO supports member PEOs with resources, education and best practices, standards for excellence, as well as connections to a network of respected business and industry leaders.
Cost-effective HR Services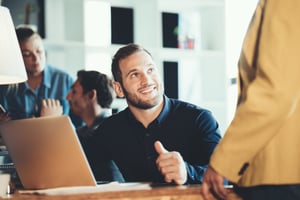 PEOs help businesses stay productive and lower costs by taking over time-consuming HR-related tasks, such as payroll. Studies show that businesses in a PEO arrangement grow 7-9 percent faster, have 10-14 percent lower turnover, and are 50 percent less likely to go out of business. In addition, PEOs offer a wide array of HR services at a lower cost, such as employee health plans, that may be otherwise out of reach.
Peace of Mind
Why should you trust a PEO? Employees are one of the largest expenses and most valuable assets to an employer. An IRS-certified PEO offers the peace of mind that comes with the expertise and support of a full-service HR department which allows your business to move forward with confidence.
If your business is growing and you want reduce liability, cut costs, offer better benefits to attract and retain great employees, and save time so you can get back to doing what you do best—growing your business—then you may want to consider partnering with an IRS-certified PEO. To learn more, download this free e-guide on "Choosing the Right PEO."